Forest Fire Weather Damage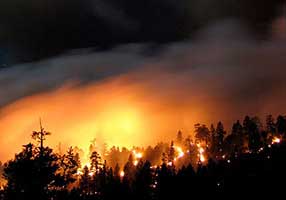 Forest fires have many causes including Santa Anna winds in Southern California or lightning caused by thunderstorms. Questions that may be asked when researching the cause of the fire are:
What direction did the fire spread?
Why did it spread?
What type of weather preceded the forest fire?
As part of our historical weather analysis services, our meteorologists look at historical weather data and upper atmospheric weather maps to help determine the cause of the forest fire. In addition, our forensic weather team looks at the micro weather patterns that are created by a big forest fire.
---
Maritime Related Weather Accidents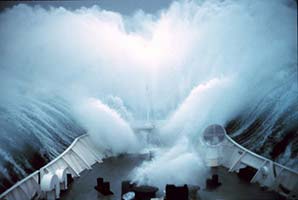 Our historical weather analysis services include determining the cause of maritime related accidents. Some of the causes of maritime accidents are:
Storm Surge
Rogue Waves
Visibility Issues
As part of our historical weather analysis services, our expert forensic staff makes a detailed analysis of historical marine weather maps, reviewing different marine weather zones, and analyzing coastal weather maps.
Hurricanes can cause extreme maritime conditions like storm surge. We research the detailed history of hurricane including the hurricane track looking carefully at the impacted area.
---
Fog Related Weather Accidents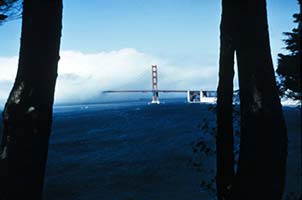 Extensive fog with the associated limited visibility causes both maritime accidents and highway accidents. Highway accidents can cause massive multicar pileups that generate insurance claims and require historical weather analysis services to provide detailed weather research. Dr. Witiw is recognized as a worldwide fog expert and has published numerous articles on the subject of fog, and presented papers at many fog conferences.
---
Custom Weather Forecasting Worldwide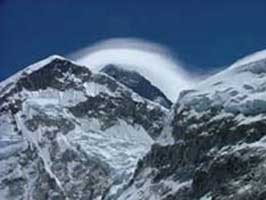 With our historical weather analysis services, we can provide customized weather forecasts that are critical to individuals and businesses. Some examples of why our historical weather analysis services make a difference are:
Mountain climbers need to determine the correct weather window for a summit bid
A treatment plant performing stress testing needs to know when a big rain event is coming
Air quality agencies need to know in advance when poor air quality patterns setup
Our experienced forecasters have many years experience in providing accurate custom forecasts. How accurate are our forecasts? Outside Magazine says about our Everest forecasts: "They were scarily accurate at predicting mountain wind speeds."
If you have a need for historical weather analysis services, please contact West Coast Weather »